Video Wall Installed at

Red Lion Area School District
Video walls are a great addition to your Digital Trophy Case. Video walls allow you to replicate the content of the interactive touchscreen for others to see and to show media in a much larger format that enhances the entire user experience.
Recently we installed another one of our Video Walls at Red lion Area School District. This wall consists of four 55″ screens in a 2×2 matrix, resulting in an overall display size of 110″.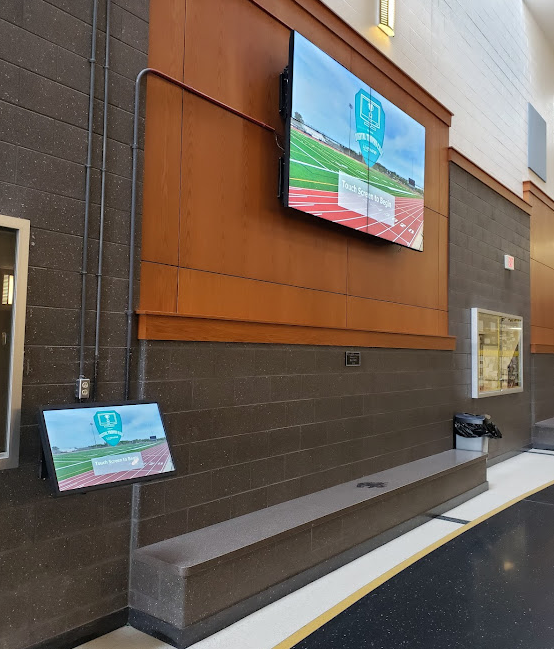 To learn more about Livewire Digitals Original Digital Trophy Case, as well as the interactive Video Wall please visit this link HERE