Honor Service Members or Pay Tribute To Fallen Heroes With Our Honor Showcase

Want to honor those who have given so much to protect our country? Livewire Digital's Honor Showcase for Fallen Heroes provides an interactive and organized way to recognize those Heroes and keep their memory alive.
Features
Search by first or last name

Search by branch of service

Preserve unlimited entries

Display donor information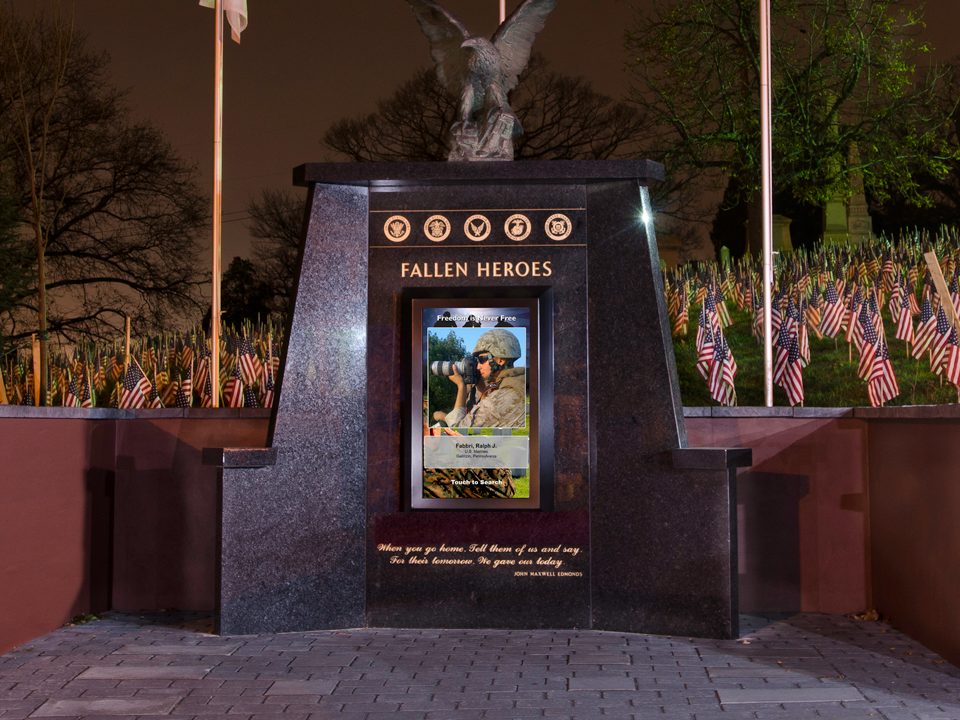 Honor Showcase - Fallen Heroes - Tribute Kiosk Software

Interactive Displays and Kiosks provide an eternal memorial that honors the deceased that have provided service to our country, military, law enforcement or any other branch of service. Include any medals, bio's, stories, and pictures that will add to the remembrance of the Fallen Hero. We can customize your display to fit your needs.
Click here to read about how Prospect Hill Cemetery is honoring our nation's fallen heroes and watch the video that describes how it all came together.   

Then click here to view the memorial's web site and access the fallen heroes names and photos.
Dallas TX Police Memorial Kiosk