Digital Trophy Case is extremely versatile and its most popular use case is in high schools. We make it easy for students, staff, parents, grandparents, and donors to interact with the Digital Trophy Case.
Livewire's original Digital Trophy Case runs on a Windows 10 device and can be deployed in a number of hardware form factors. You can deploy the Trophy Case on a a touch screen display or on a kiosk unit. The Digital Trophy Case also can be configured and fitted with custom hardware such as video walls and custom kiosk enclosures to fit within your existing building's architecture.
It's possible to utilize any preexisting display hardware with touchscreen capabilities compatible with Windows 10. Livewire Digital manufactures and sells kiosks, wall-mounted displays, and the Windows 10 computers that power Digital Trophy Cases.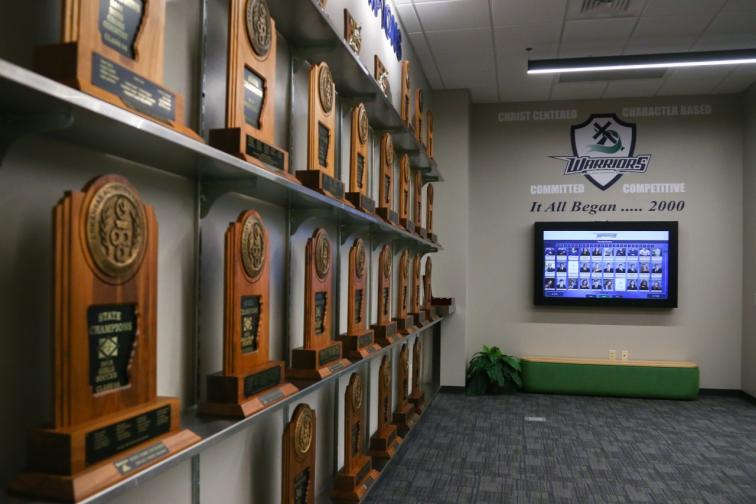 We also offer Calander Support, a Powerpoint-like Media Playlist to rotate through pictures, and  a "Lock Screen-like" Attract Screen, and we make it easy to import large amounts of data with our import function which utilizes spreadsheets to import data. Livewire Digital's Original Digital trophy case is the perfect solution to preserve your Highschools sports and history.