SHOWCASE ALL YOUR SPORTS ACCOLADES WITH AN INTERACTIVE HALL OF FAME
Why just showcase trophies and group photos of great sports achievements? Running out of room in a trophy case for all of the accomplishments acquired over the years? Using an interactive Sports Hall of Fame will alleviate all your problems by hosting every accolade over the years in one easy-to-use interactive kiosk. Livewire's interactive Digital Trophy Case will get you into the digital age and make the transition easy and fast.

INTERACTIVE SPORTS HALL OF FAME / WALL OF FAME KIOSK SOFTWARE
Interactive Digital Signs, Touchwalls and Kiosks give universities, athletic organizations and sport facilities the ability to provide important information recognizing their sport and athletes.  Digital Signs and Kiosks can automate & streamline all information in an organized fashion so it is easy for patrons to search information on the sport or athlete. Livewire's Enterprise solution can also provide vital virtual concierge functions such as way-finding, property maps, parking information, event schedules and more. 
We can customize our Engage IoT software to suit any Digital Sign or Kiosk need your organization may have. Interactive Digital Signs and Kiosks can help eliminate the hassle and waste of keeping paper guides and notifications updated which can lend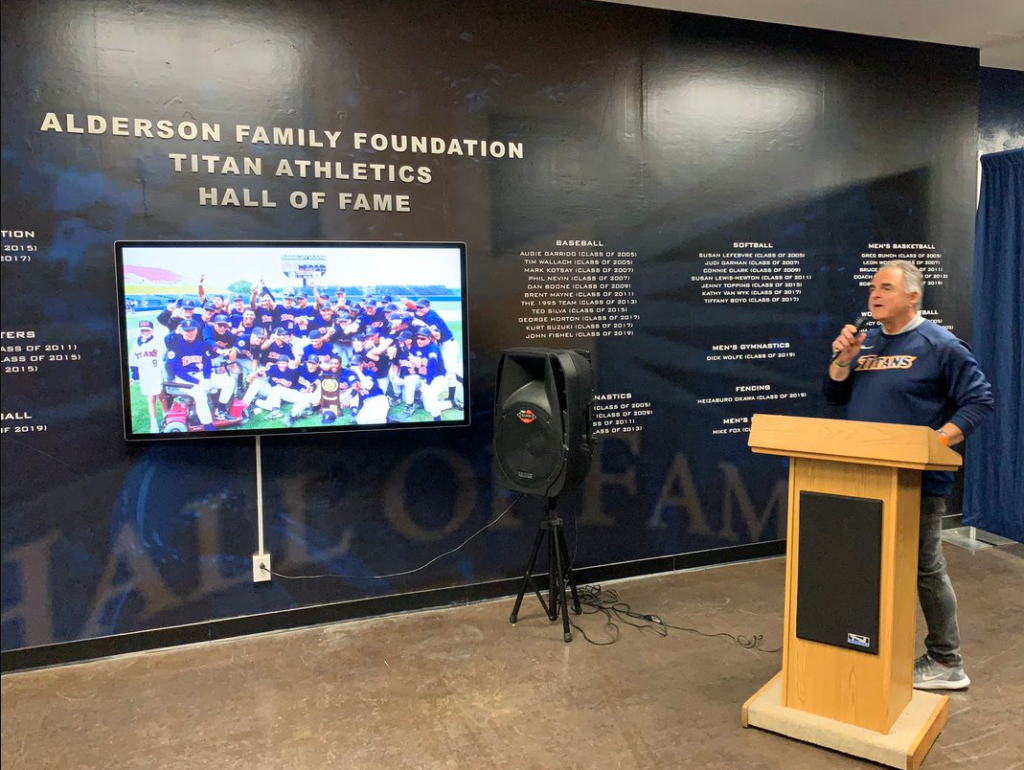 to huge cost-savings in any industry, as these costs can escalate quickly. Livewire's Engage CMS allows you to store a vast variety of data and update and publish real time to your interactive Digital Signs, Touchwalls and Kiosks. Digital Signs, Touchwalls and Kiosks can be present in strategic locations such as sports museums, lobbies and visitor centers, anyplace you find a need. Check out our case studies of Stevenson University and Penn State University to see what we did for them.