Proudly Display your Shows, Cast and Crew with a Thespian Showcase
Want to recognize your students, teachers or communities' theatrical contributions? Want to recognize the most important STAGE in their lives? Easily display all of this on an interactive display with our Digital Trophy Case Software.
Thespian Showcase Kiosk Software
Interactive Displays and Kiosks give organizations the ability to provide important history and recognize theatrical achievements. Digital Trophy Case can automate & streamline all information in an organized fashion for easy access to shows, cast, crew and awards. Livewire's solution can also provide vital virtual concierge functions such as way-finding, property maps, show schedules, community events and more. We can customize your display to fit your needs.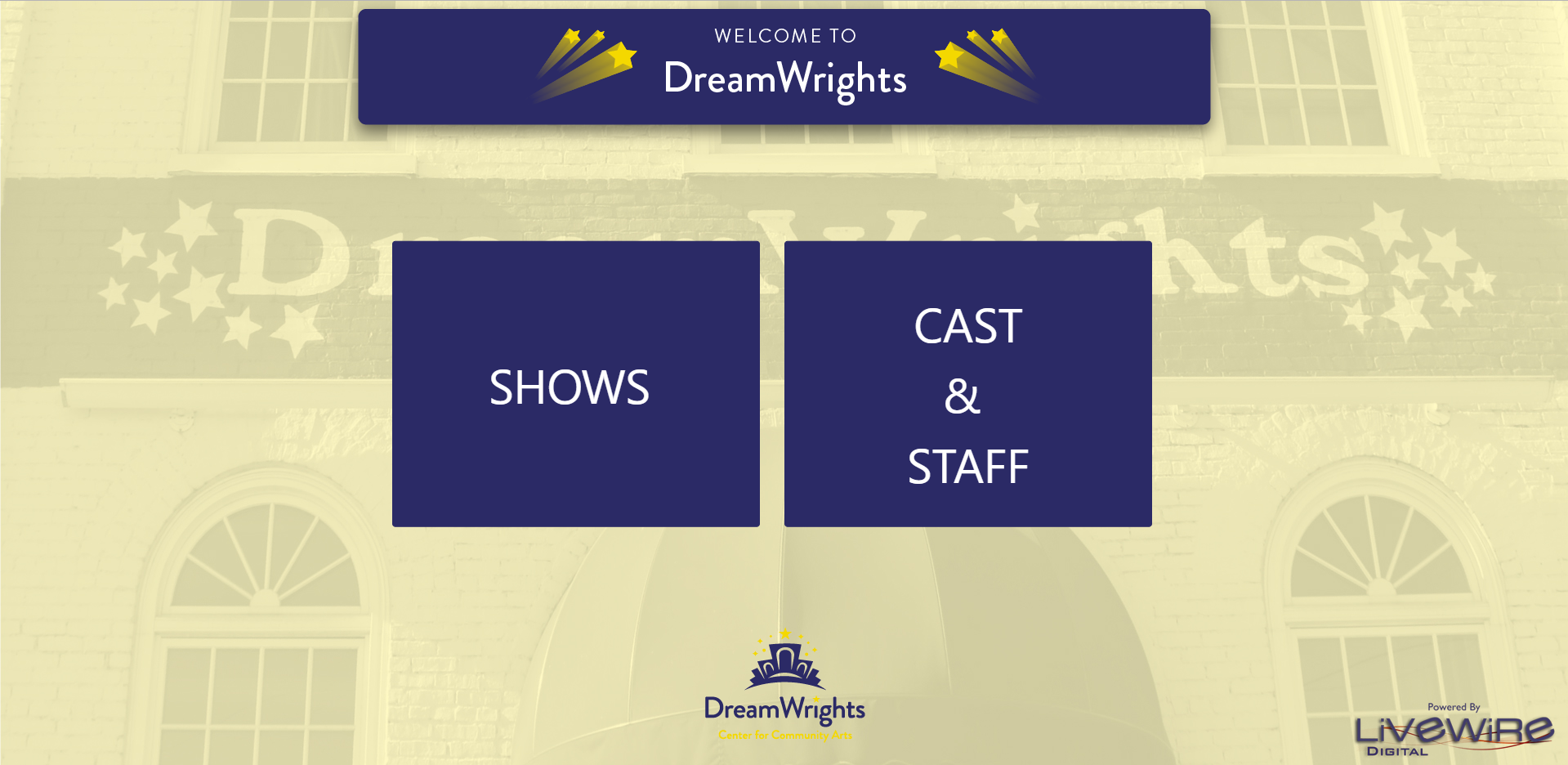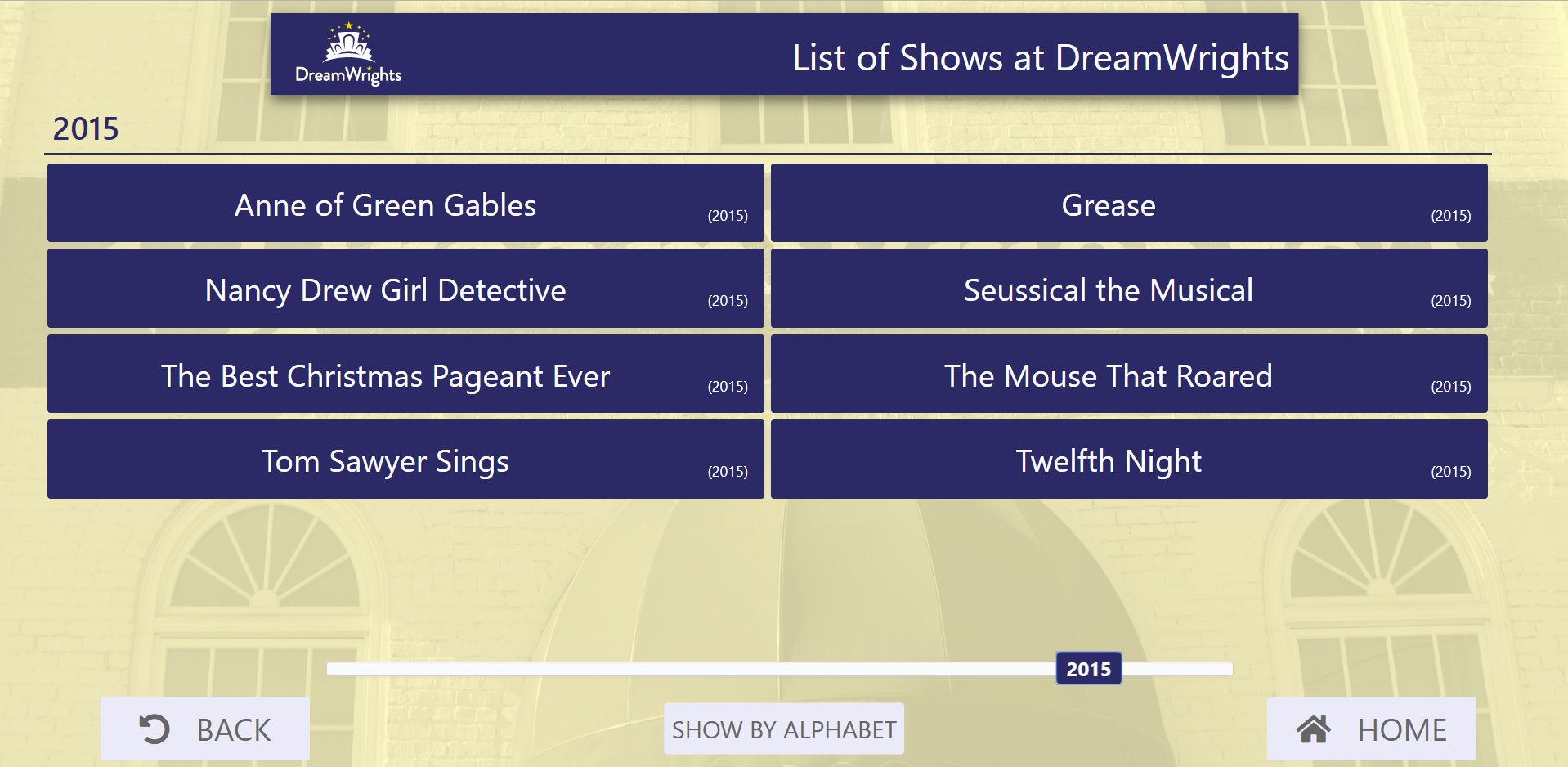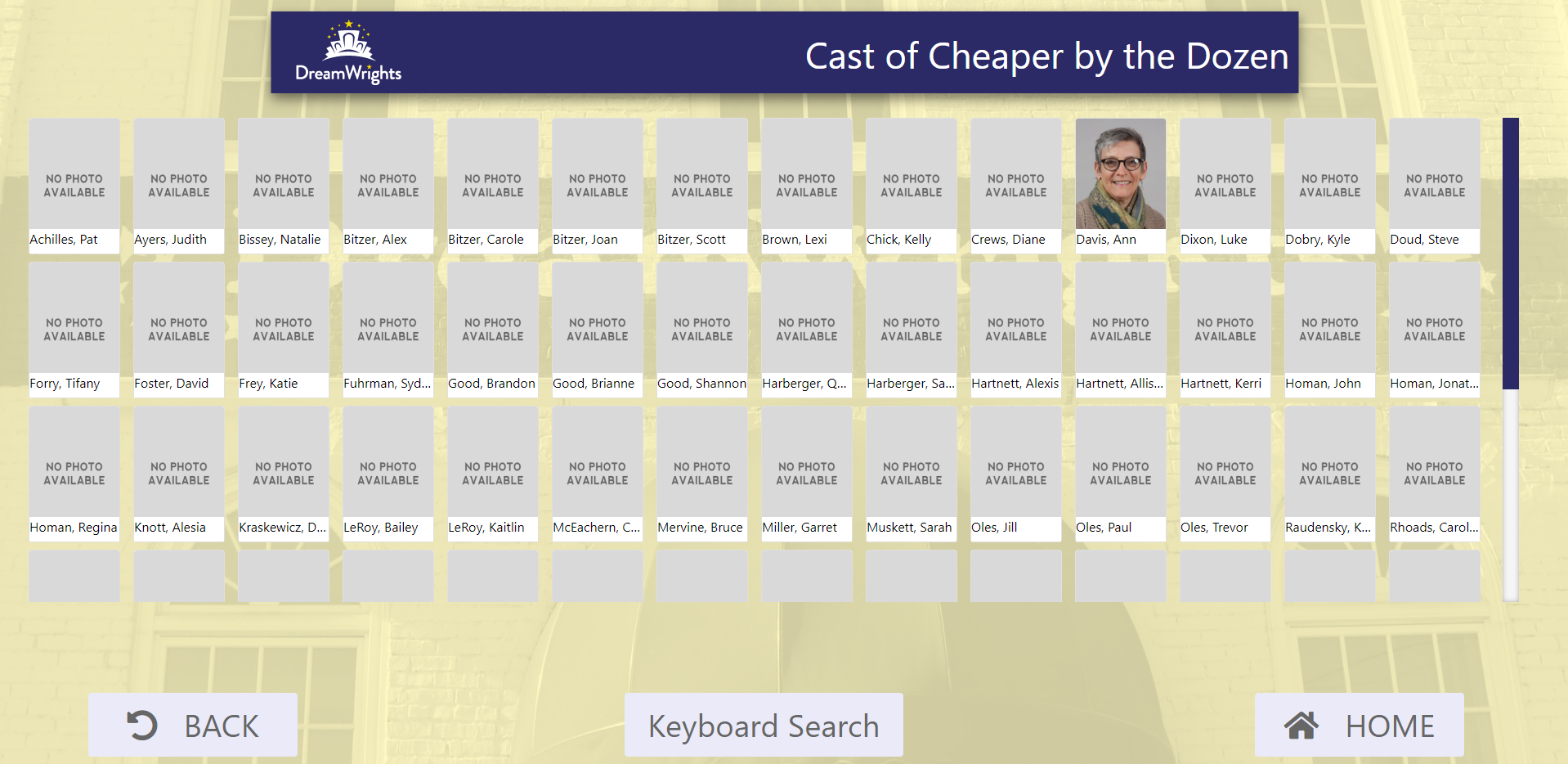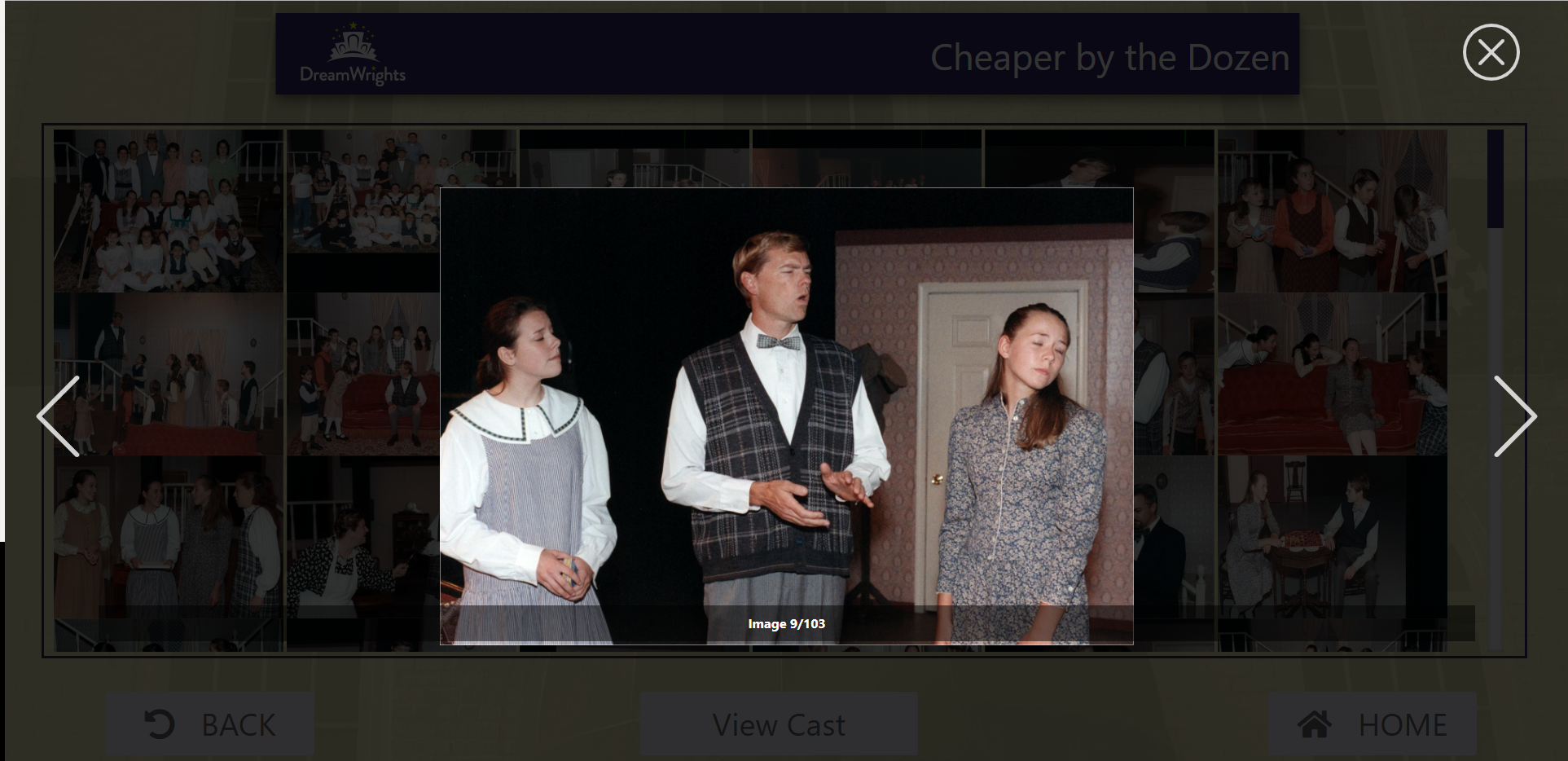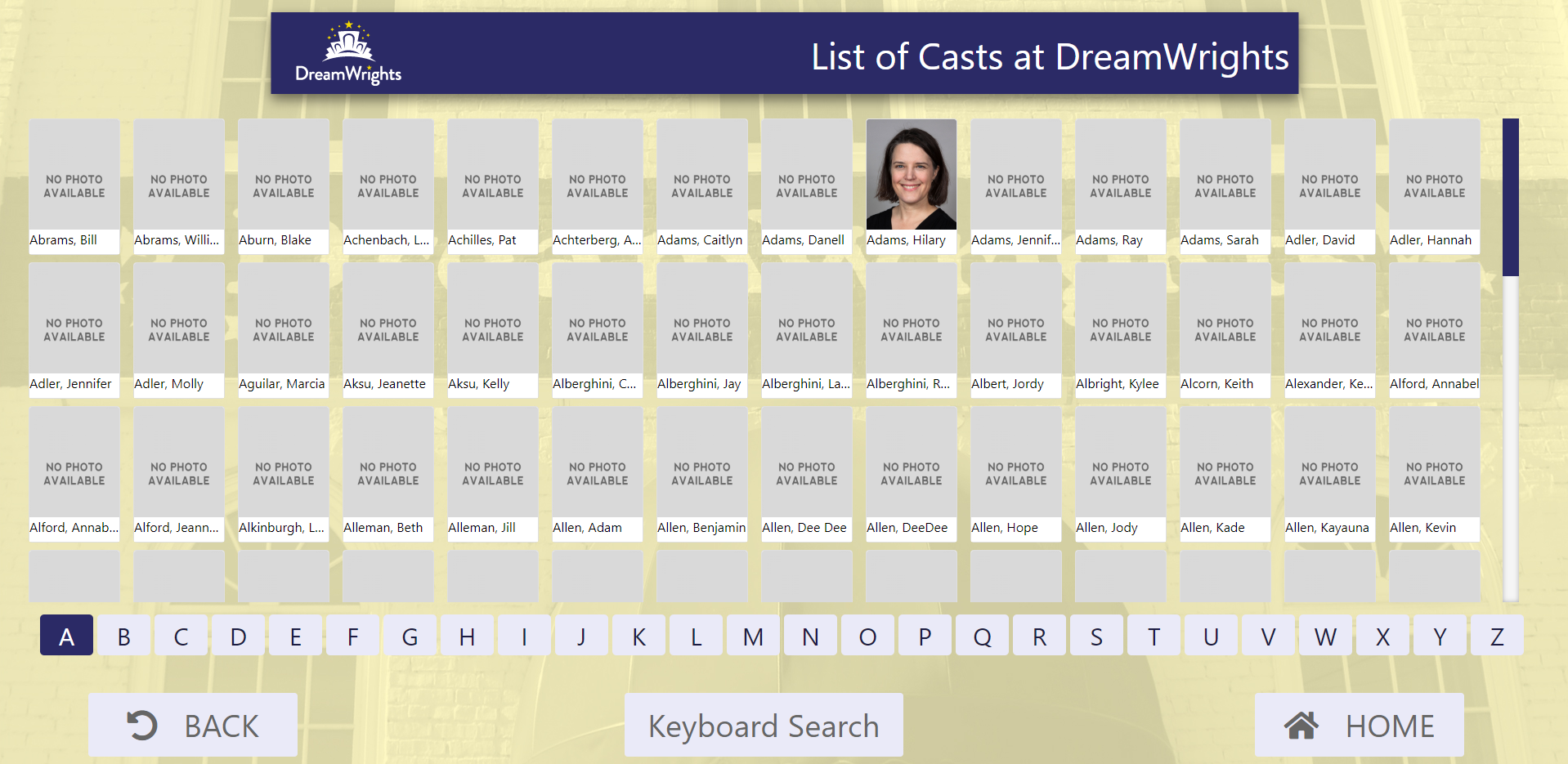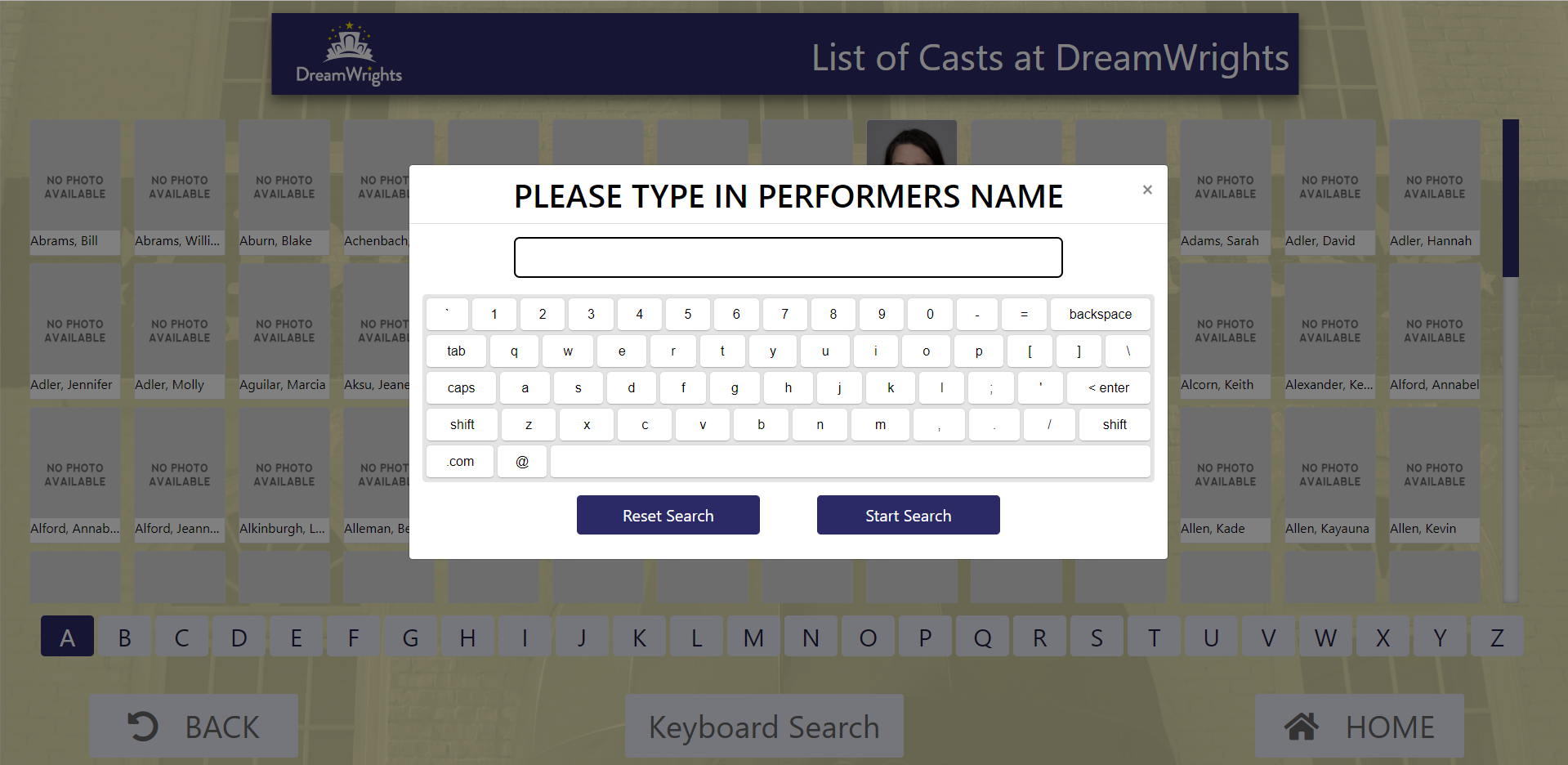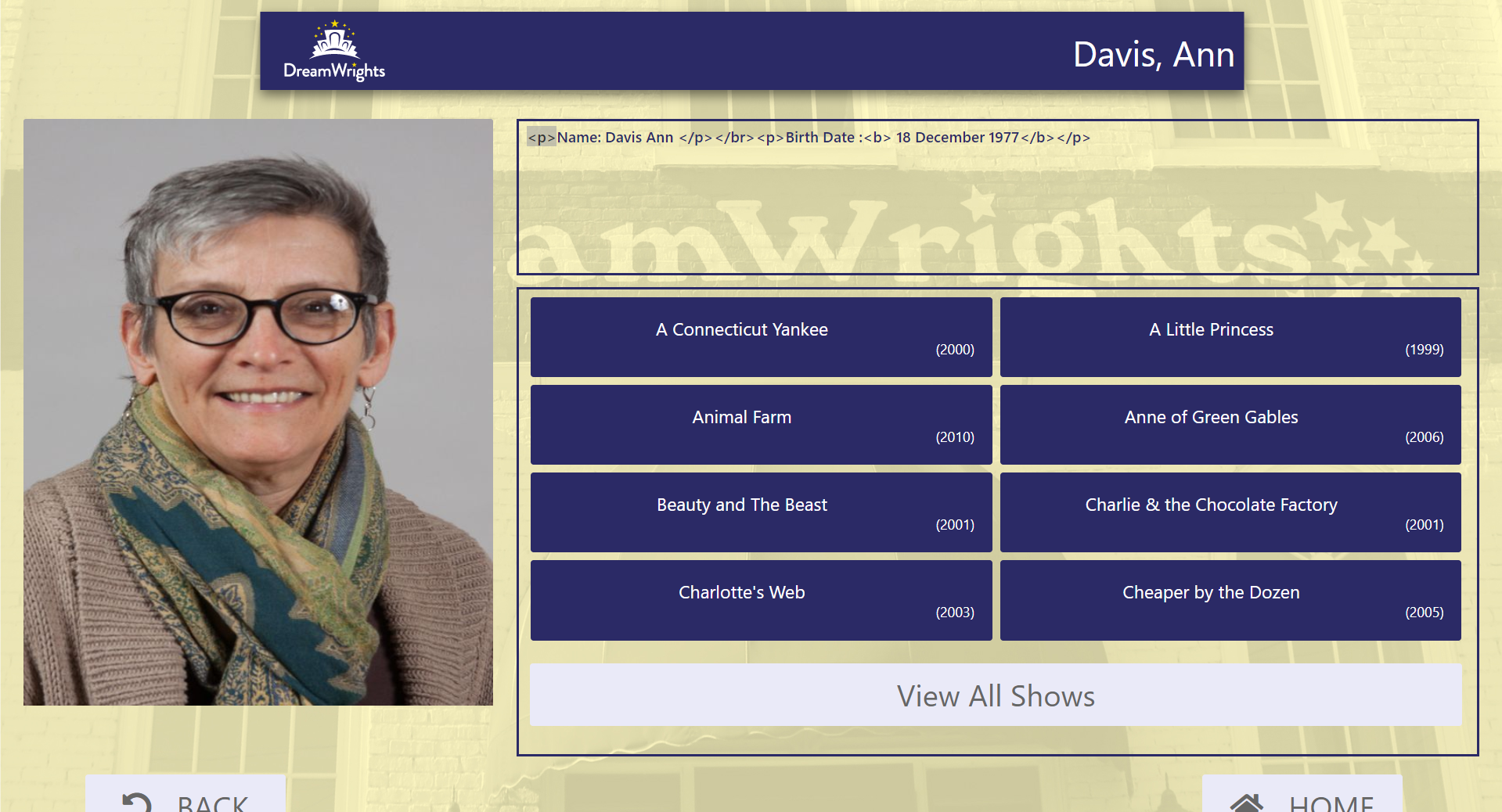 Search by cast/crew member name
Cast/crew detail page with head, bio, and shows
Unlimited pictures for each cast/crew member
Sort cast/crew by alphabet
Search by year of the performance
Unlimited photos for each show
Show detail includes photo and description
View all cast and crew for each show